Are you weary of cold and gloomy days? Let's look at this rose arch.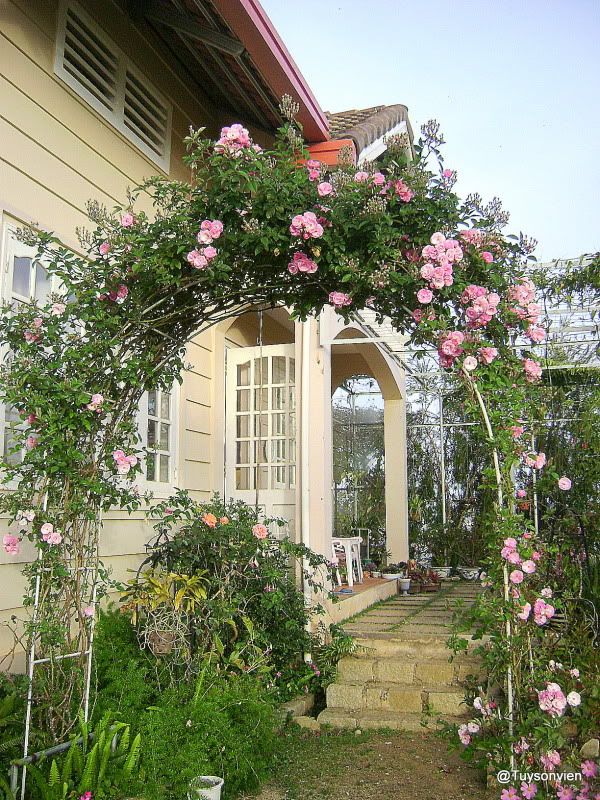 There are hundreds of buds and blooms on the arch these days thanks to the severe prunning that we did to it a few weeks back.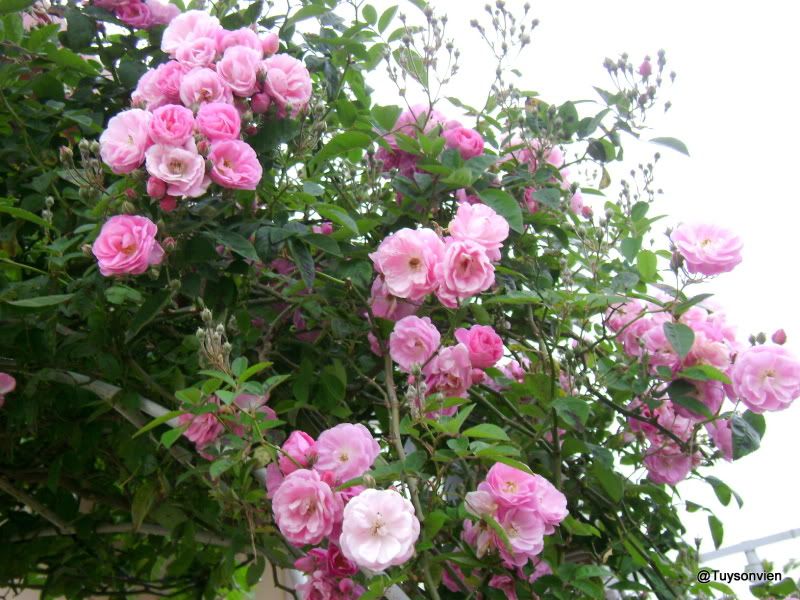 The rose is a NOID one. Not that I forgot its name but in here, you don't rarely have the correct botanical name for any plant.
But who care if you have such beauty!