The last of my 4 bulbs, Nymph, has opened its first bloom to my delight.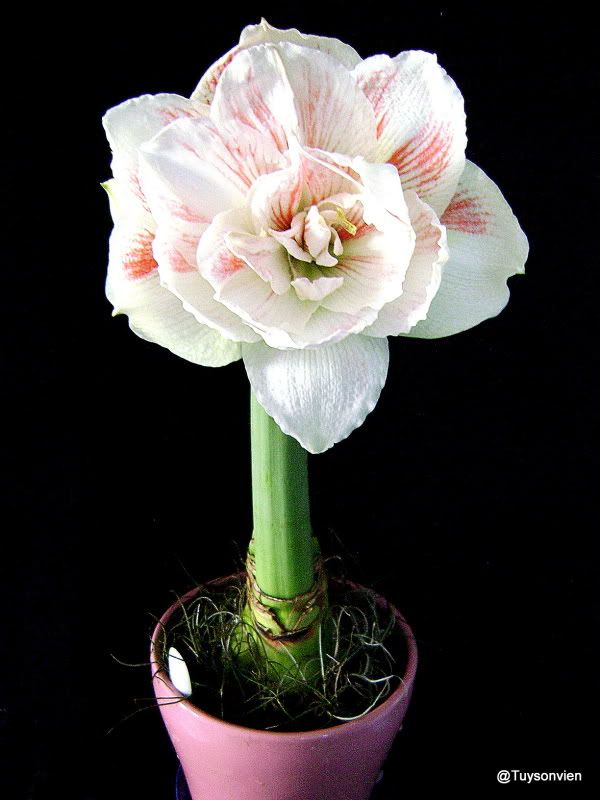 Nymph belongs to the same family with Cherry Nymph and Sweet Nymph and is a double hybrid. Its scapes are stout and short and its blooms are big and round.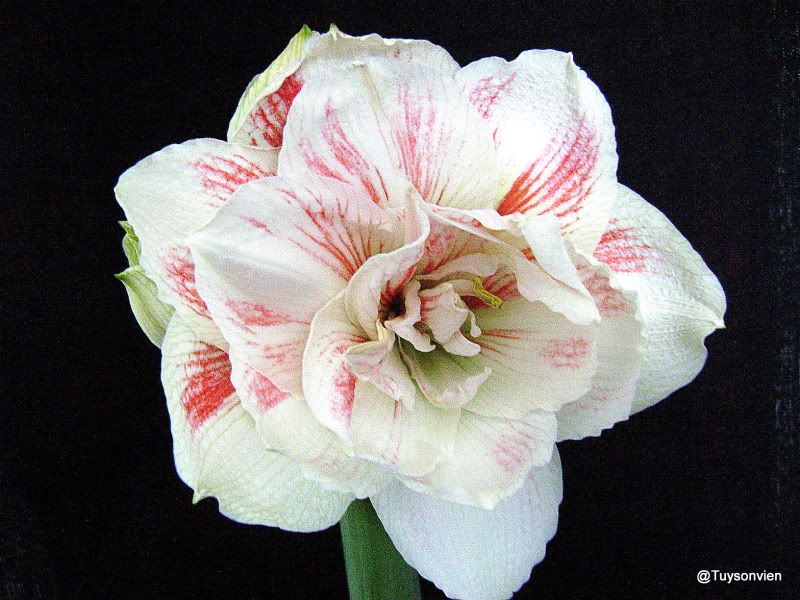 Like Sweet Nymph, it has a mild fragrance when first blooms, but I believe the smell will get stronger as the blooms mature.
Currently with this first scape, Nymph has 3 blossoms. But there's a second scape coming up.
All the four bulbs I bought from Royal Colors are correctly labeled and blooms true to their colors as listed on RC catalog.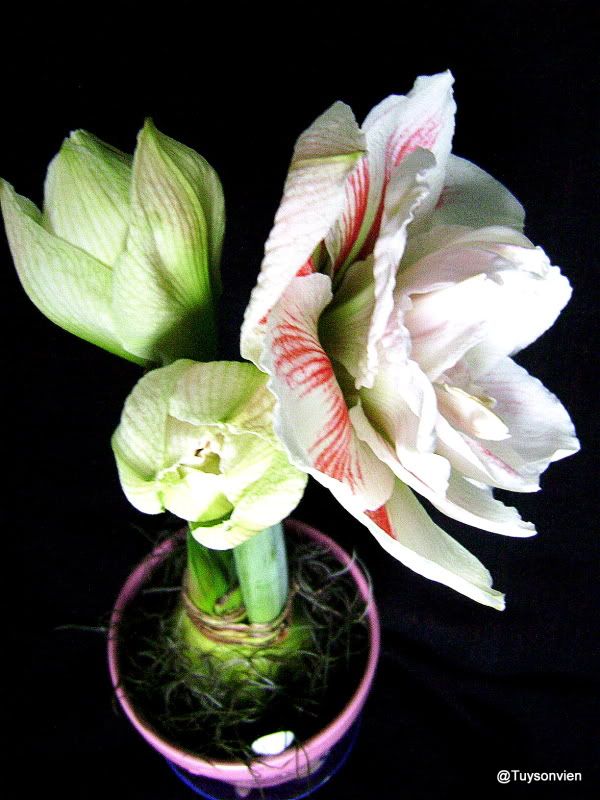 Thanks to RC for these wonderful looking amaryllis.